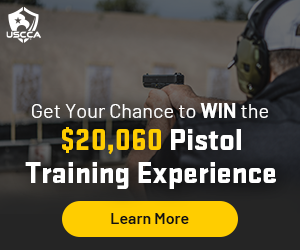 Through our partnership with USCCA, we are thrilled to be able to offer you this fantastic deal. During the entire month of June, new signups for USCCA's Self-Defense SHIELD insurance program will also be entered to win a firearm in that day's drawing. If you are an uninsured or underinsured concealed carrier, Self-Defense SHIELD is THE program to enroll in, for peace of mind and firm legal backing.
The USCCA Self-Defense SHIELD insurance-backed member benefit safeguards the futures of over 230,000 responsibly armed Americans from all 50 states. It provides legal and financial protection against criminal and civil charges if you're ever forced to defend your life or the lives of your loved ones.
When you combine the education, training and protection of the Self-Defense SHIELD, you will discover that the USCCA is the ultimate solution for responsible, American gun owners.
Learn More Now
*Note: If you have an adblocker installed you may need to disable it on this page in order to access this offer. Sorry about that!